Don Chuy's Mexican Restaurant
11800 Jefferson Blvd Unit D, Culver City, CA 90230
Order now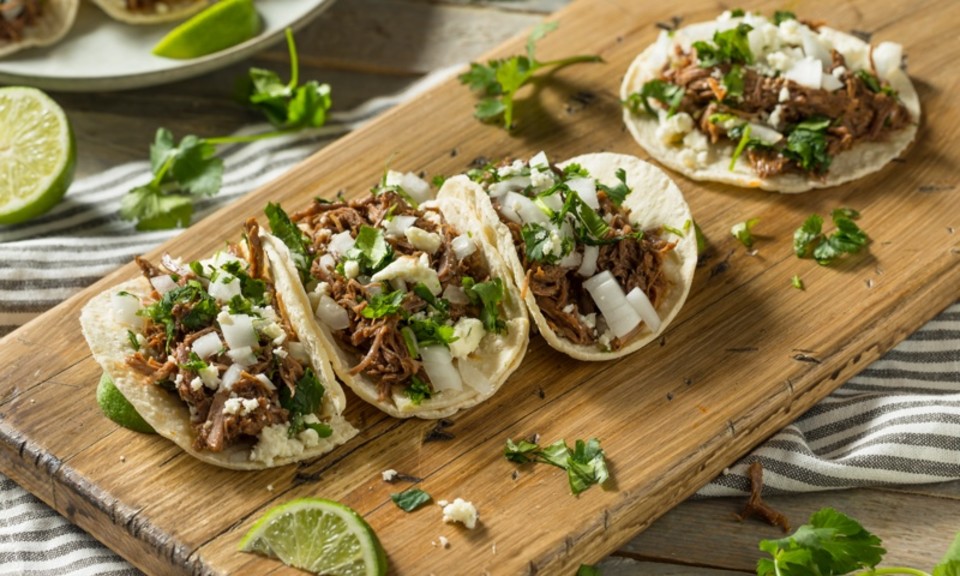 ADRIANA
Best authentic home made food / hand crafted corn tortillas hand made fresh to order / best fajitas sizzling on the skillet / garlic shrimp fried and served in the sauce / aguas frescas hibiscus, tamarind, cinnamon rice milk made fresh as well. Being a Mexican growing g up with fresh food and savory - really took years to find this hidden gem that has high culinary standards / family owned and run restaurant / clean neat service with a smile / A.A.A rating for sure / ambiance and greeted by a first name basis happens to the regulars / make this place one of your favorites and you wont go wrong
david
I haven't had Mexican food this authentic and delicious since wwaayyy back when I first met my mother in law and she used to cook all of her best best recipes. She doesn't share those recipes at all with anyone and I've been deemed unworthy of the effort involved with preparing those dishes so it's been many a year since I had such a feast. We ended up ordering two nights in a row, it was THAT good.
Makela
Omg! I love this place. It was my first time trying and I am so in love. The food arrived before the delivery time and wasn't cold. My first bite of my burrito was heaven. I loved the flavor and portion sizes. No complaints at all. I cannot wait to try more items from this place. Don Chuy's has gained a new regular. I highly recommend this place to everyone!!!
Kathleen
I was thrilled that my order was 30mins early. I was hungry & ready to chow down. First time in 27yrs I didn't have to go outside to the street to get my food & the extra bonus was that the driver didn't get lost. My location is a little tricky. Finally a successful GRUBHUB order and smart delivery person. The food was hot & FANTASTIC. THANK YOU !
Perry
This has become our go to restaurant for ordering in Mexican food. We have tried many items on the menu and have never been disappointed. Some of our favorites are the Enchiladas Suisas and anything with their Molcajete sauce.
About us
Breakfast, Dinner, Lunch Specials, Mexican, Seafood
Today

Delivery: 11:00 AM - 9:00 PM

Takeout: 11:00 AM - 9:00 PM

Delivery

Monday:

11:00 AM - 9:00 PM

Tuesday:

11:00 AM - 9:00 PM

Wednesday:

11:00 AM - 9:00 PM

Thursday:

11:00 AM - 9:00 PM

Friday:

11:00 AM - 9:00 PM

Saturday:

11:00 AM - 9:30 PM

Sunday:

11:00 AM - 9:30 PM

Takeout

Monday:

11:00 AM - 9:00 PM

Tuesday:

11:00 AM - 9:00 PM

Wednesday:

11:00 AM - 9:00 PM

Thursday:

11:00 AM - 9:00 PM

Friday:

11:00 AM - 9:00 PM

Saturday:

11:00 AM - 9:30 PM

Sunday:

11:00 AM - 9:30 PM